Restoratives, Filling and Crown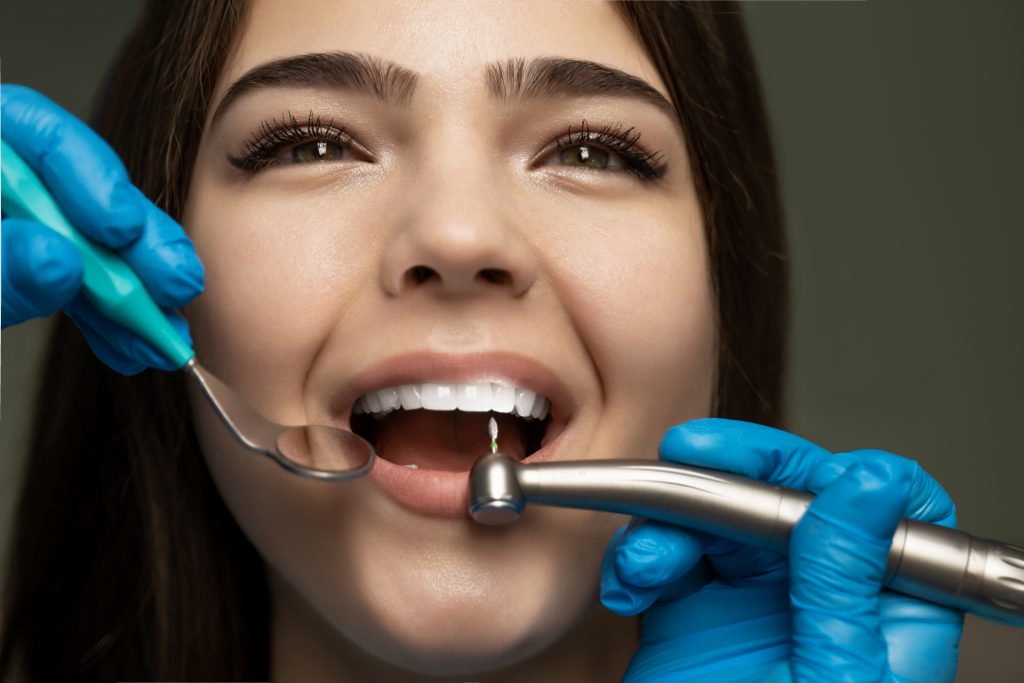 As tooth decay progresses, cavity symptoms start to appear. If you notice any of these common cavity symptoms, see your dentist as soon as possible.
Causes of Cavities and Tooth Decay
• Caries
• Broken teeth from accident
• Cracked teeth
• Erosion teeth from acid ( such as juice, Coca Cola and etc.)
• Erosion tooth from bruxism
              Tooth restorations are the various ways your dentist can replace missing teeth or repair missing parts of the tooth structure. Tooth structure can be missing due to decay, deterioration of a previously placed restoration, or fracture of a tooth. Examples of restorations include the following :
1. Fillings are the most common type of dental restoration. Teeth can be filled with gold, silver amalgam, or tooth-colored plastic materials called composite resin fillings.
2. Dental inlays and Dental onlays
Dental inlays and onlays are restorations used to repair rear teeth with mild to moderate decay or cracked and fractured teeth that are not sufficiently damaged to need a crown. There are other benefits to inlays and onlays in comparison to metal fillings:
Dental inlays are used to treat teeth that have decay or damage lying within their indented top surfaces. They can also be used to replace old or damaged metal fillings.
Onlays are used to treat decay that extends to one or more of the cusps. Onlays are placed in much the same way as inlays.
Advantages of inlays / Onlay
• Helps to reduce tooth sensitivity And stop the progression of tooth decay.
• Can be made from tooth-colored materials such as porcelain and composite resin, which makes the teeth after integration with the inlays / onlay are as beautiful as natural. Difficult to separate.
• Inlay / Onlay tooth restoration does not require much tooth grinding. Dentists can maintain a good dentin.
• Dental restoration with inlays / onlays increase strengthen teeth more than 75%.
• Materials used to make inlays / onlays are more durable than conventional fillings.
• Replacing silver-based fillings (Amalgam) into inlays / onlays, tooth-colored In addition to helping to increase strength Also makes the teeth after restoration look beautiful and natural And looks healthy.
• Inlay / onlay tooth decay will reduce future complications.
3. Crowns are fixed, fixed artificial teeth that are used to replace, restore, and strengthen teeth. Protect teeth that are damaged, broken or undergo root canal treatment by a dentist. Decorate the shape of that tooth and then put the crown on.
Advantages of crowns restoring
• Crowns can cure fever, shape and color the teeth to be beautiful.
• Crowns prevent weak teeth Due to fracture, chipped teeth with large decay Root Canal Treatment Teeth.
• Crowns are more durable than conventional fillings.
Disadvantages of crowns
• Crowns need to be removed more than the fillings, inlays or on-the-teeth.
• Dental braces for crowns are likely to cause damage to the dental nerve cavity.
• expensive when compared to fillings.
• Take more time to fill teeth usually takes 1-2 times of dental crowns.
Types of crowns
1. Ceramic and metal crowns
2. Crowns with pure ceramic
3. All metal crowns
Crown treatment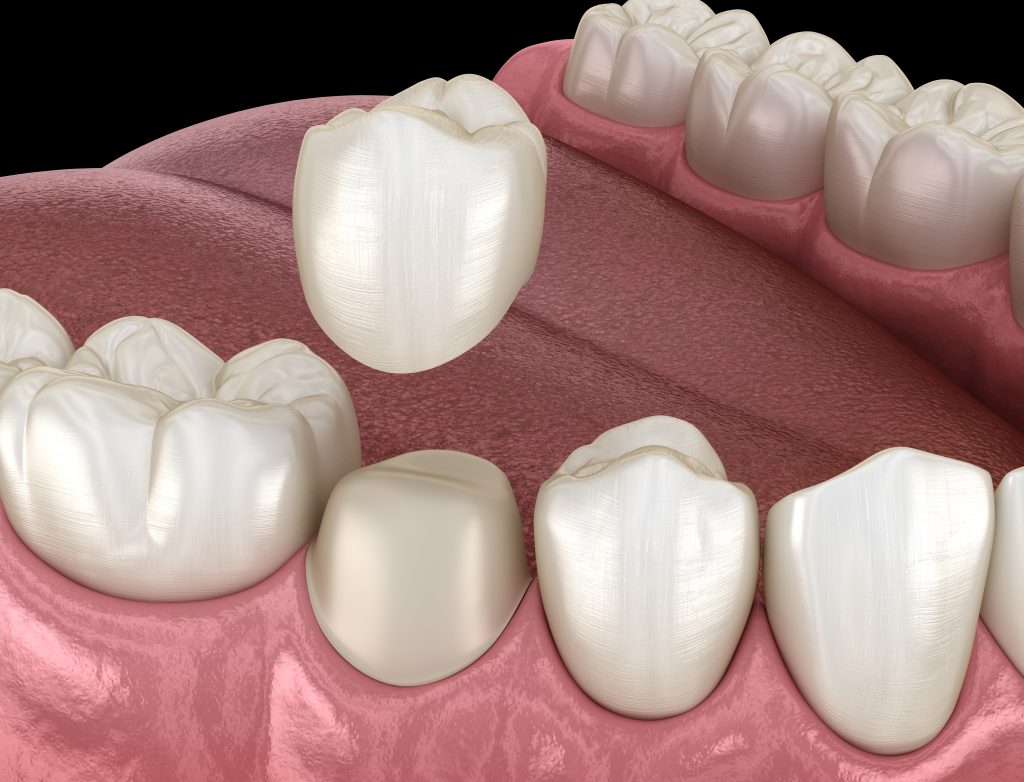 1. Procedures for diagnosis and preparation of teeth
Inject the anesthetic at the tooth that is being wound in order to make a crown to reduce tooth sensitivity while grinding the teeth.
Minimize the teeth and have enough space so that the crown material will be properly sized.
Record the color, size, shape of the teeth and may also use the method of taking pictures as well.
Mouth print for modeling
All models and details are sent to a lab to make a crown.
The dentist will temporarily fix the crown for the patient for use while waiting.
2. Procedures for fixing crowns
Temporary crown removal Then clean
Fixed crowns fixed on the teeth Check and adjustment for normal bite and proper shape
3. Maintenance procedures
The dentist will give advice on cleaning Using dental floss For a long life
White Teeth Dental Clinic